Wendy VanWagoner
Your wedding bar: What should you serve?
Updated: Oct 21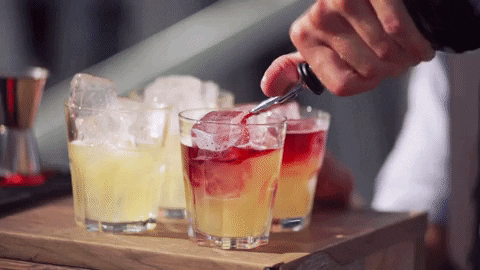 It's party planning time and it's time to plan the foundational elements, location, food, and beverages. You know that you want a bar for the party, but where to start?
Let's start with something fairly easy, choosing what you'd like served. When selecting a bar package you typically have three options: beer & wine, beer/wine/mixed drinks, signature cocktails. You can choose one option or a combination of options.
Want to know how much alcohol to buy and how much it'll cost? Click the button below to get access to a FREE ALCOHOL BUDGET WORKSHEET!
Beer and wine are pretty straightforward, most understand this one.
Bartenders will be serving beer and wine to your guests, but not liquor. But something to note here, many believe beer and wine service option is the least expensive option and a way to save on your bar bill. This may be true if the bartending service is supplying the alcohol. But if you're purchasing and providing the alcohol to the bar service company (which is how our company works), then you're not going to save much. Why? A bottle of wine will serve only 5 guests, and the typical bar service time is 5 hours. So if even half your guests are drinking wine, figure one glass of wine per guest per hour means you're buying a lot of wine. A bottle of liquor will typically serve approximately 16 drinks.
Mixed drinks. Most people have a good idea about what this entails
but here's a quick recap:
Bartenders will be serving beer, wine, and typically four or five liquors (Vodka, Whiskey, Rum, Gin, and possibly Tequila) with juices, soft drinks, tonic club soda, and simple syrup mixers with typical garnishes of lemons, limes, and cherries. This will make a large variety of simple and/or classic cocktails (i.e. vodka/tonics, rum/cokes, gin/tonic, whiskey/ginger ale, etc.) which will likely cover most of your guest's drinking preferences.
And lastly, Signature Drinks.
This is where some get confused.
How are signature drinks different from regular cocktails? And why are they called 'signature?' All good questions, friend... I'm happy to explain.
A Signature Drink serves as the "bling" or a bit of "flair" on a bar menu. It's commonly the favorite drink(s) of the bride, groom, and/or guest of honor. It may also be a specific cocktail that complements a specific theme of the party or season (E.g. a Mardi Gras-themed party may feature a "Hurricane" as a signature drink.). A signature drink can be as simple as a standard mixed drink such as a rum/coke or a more complex crafted cocktail such as a Smoked Maple Old Fashioned. The choice is yours!
PRO TIP: If you believe the bar is important to your event (raises hand!!) and you have a generous bar budget, choose the standard cocktails AND Signature package--your guests will be giddy!
Want more information and help planning a bar menu for your event? We'd love to help! Send us an inquiry and we will make it a fun and easy process!